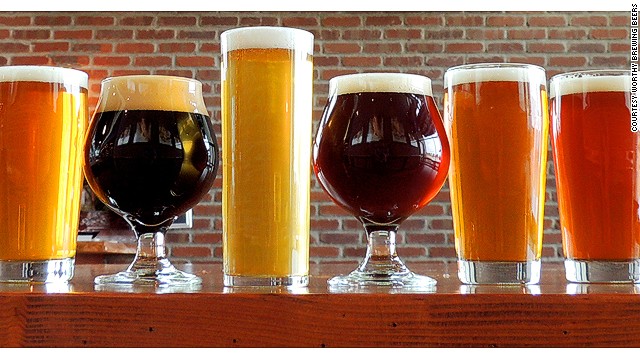 Photo from CNN, "8 Best Beer Towns in America"
I woke up this morning to the happy news that CNN has given my home town, Portland, Oregon, top marks in its ranking of the "
8 Best Beer Towns in America
."
Now I haven't actually resided in Portland for nearly five years now, but my love of finely crafted ale endures. I now live in London, a city also known for its affinity for real ale. Despite my best efforts, I still have not come around to the flat, slightly warm English ale. They're fine. Don't get me wrong. They just are not as good as what I was spoiled with in Portland.
A proud day for me and my home town. Congratulations Portland! I miss you.